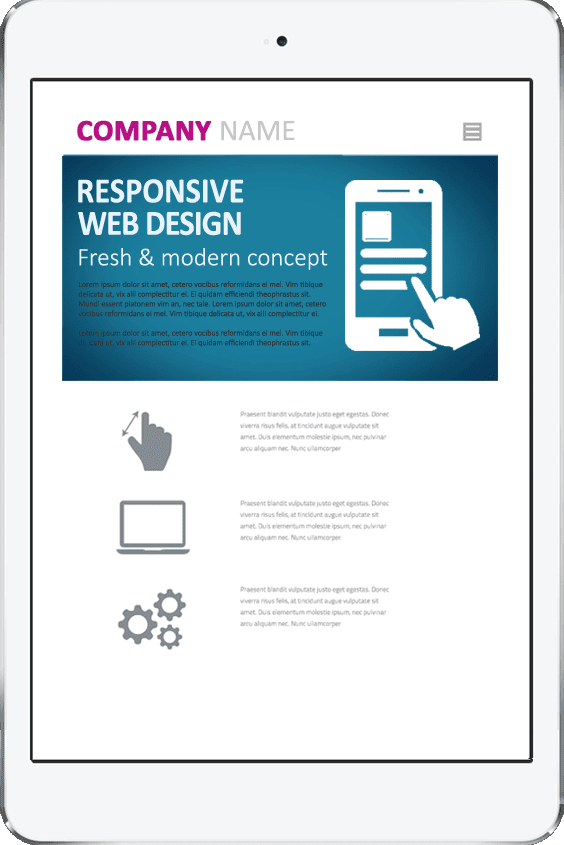 Protect Your Business and Save $'s
Finally get clear on the 3 types of hosting, how to save hundreds of dollars per year + how to prevent your competitors from stealing your traffic!
Do any of these sound familiar?
This is who we love to help
I need a new website
You're a start-up looking for advice and guidance on all the vital aspects of having an online presence; from domain names to hosting, content, images, links and more.
Or
You're an established business without a website and you know you're missing out on some major revenue by not being online.
You're looking for support and guidance throughout the process, making it easy for you to get a fantastic website presence, without taking you away from running your business.
You know your site needs to showcase what you do and why your potential customers should choose you over your competitors, you just need someone to help you articulate that to visitors to your website.
I need professional business e-mail
You're still using your personal e-mail address (e.g. @gmail, @hotmail, @yahoo, @bigpond etc.) but you know you need to finally move to more professional business communications.
You need professional business e-mail with your business name extension on the end e.g. [email protected]  [email protected] etc.
You also need a professional business signature with links to your social media profiles and website.
You would benefit from one to one training on how to get the most out of the time saving, business enhancing features, personalised for YOUR specific business needs.
Imagine, no more inbox overwhelm, struggling to keep up and missing important information or responding in time.  You'll be able to work smarter, not harder, get more done and keep your customers happier, with less effort!
Plus, it's super inexpensive!
I need a website refresh
You're already got a website, but you know it's not showing up properly on mobile/tablet devices, the style is outdated and doesn't reflect the professional products/services your business offers.  You know it's costing your business by putting off your customers and not showing how great your business truly is.  But, you haven't had time in the past to get it sorted, or you haven't known where to even start.
You're after a new site that shows professionally on all devices, with the most modern, up to date functionality such as 'click to call' numbers and 'click to e-mail features' that are common and expected online these days.
You're looking for someone to guide you through the refresh process to give you the best result for your time and money, so you end up with a professional online presence that you're proud to share widely.  It's easy to use, up to date and showcases the benefits of doing business with you, so that more of your ideal customers can find you, consider you and choose you.
Here's Some Awesomeness We Prepared Earlier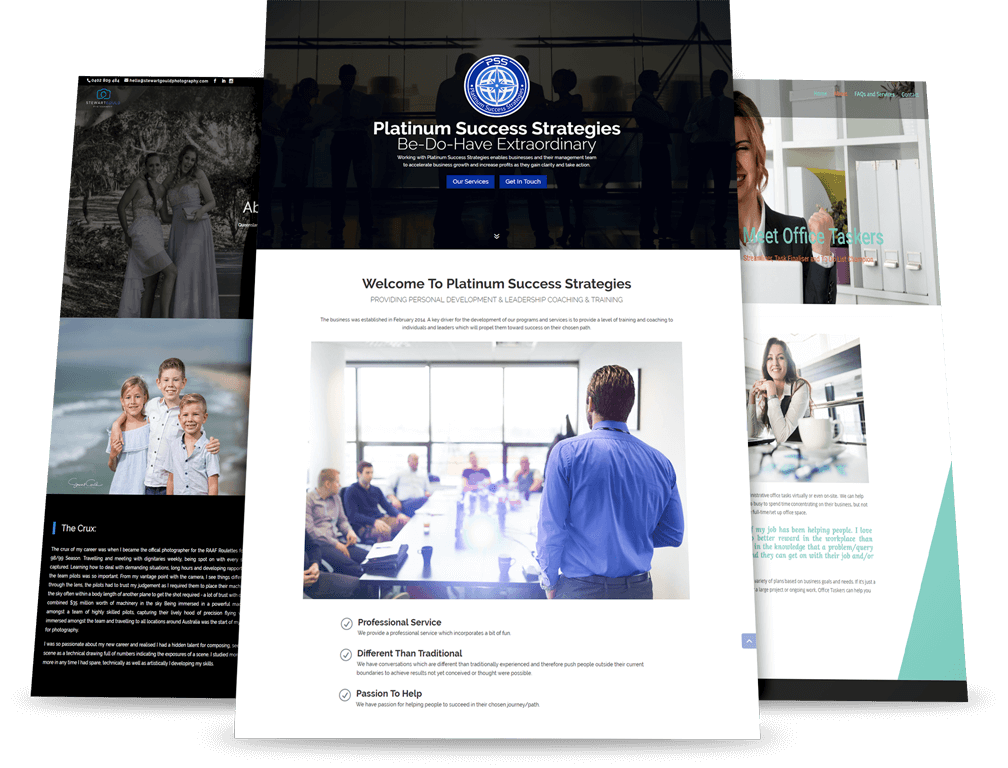 Let's Build Something Great Together
Book Your Complimentary Clarity Call Now