Platinum Success Strategies
PROJECT GOALS
This projectinvolved making a site from scratch,the mission being to create a logical flow of information to explain the various services and packages available through Platinum Success Strategies. This included the need for a blog and the capacity to have e-mail subscribers and various other opt-in forms throughout the site which enable the business to proactively grow a marketing mailing list for lead nurturing purposes.
Our client also required the capacity to be able to update the site in-house, as and when they wished.
RESULTS
The site has various call to action 'Get in Touch' buttons throughout the pages to encourage contact.
Extracts of key services are displayed on the home page to showcase snippets of what is on offer, with easy to see 'Discover More' buttons which open in a new page.
Extensive work-shopping helped uncover key wording and language to use throughout the site to explain the benefits of engaging a coach, including tailoring this to the various target client markets.
In-depth training on site usage included optimising images (e.g. correct file naming conventions and adding alt tags), using both short and long tail key words and their variations naturally throughout the content on the site, and how to hyperlink to documents, videos or external sites, and the importance of linking to other areas and articles within the site itself.
From a design aspect, Craig's business not only had a great logo that we could use throughout the site as dot points, but the corporate colours make the site very classy indeed. We also love the look of the various trust icons used at the bottom of the site which show the various certifications Platinum Success Strategies has attained. From a content aspect, we really enjoyed delving deep into the features vs benefits aspect of Platinum Success Strategies and how they can help small business owners to reach and grow into the goals and dreams. Super inspiring sessions and just another example of how much we love being a part of our clients' online success.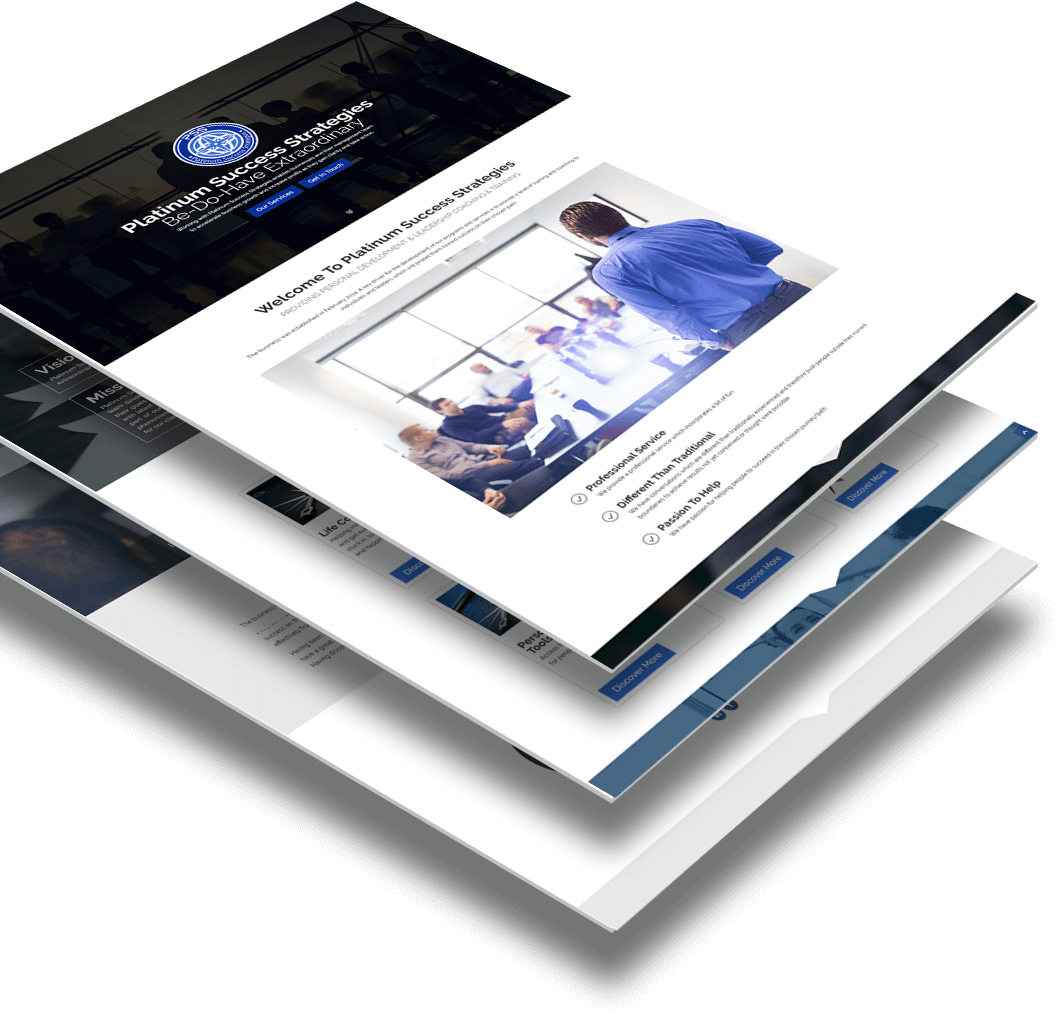 "Rose and her team were able to help us through all of this in a simple, logical flow, always available for questions and advice. If you're wanting to get online, or update an old site to new, we highly recommend Rose and her team at Nerdyness, they'll get you across the line, and make the process comfortable and enjoyable along the way."