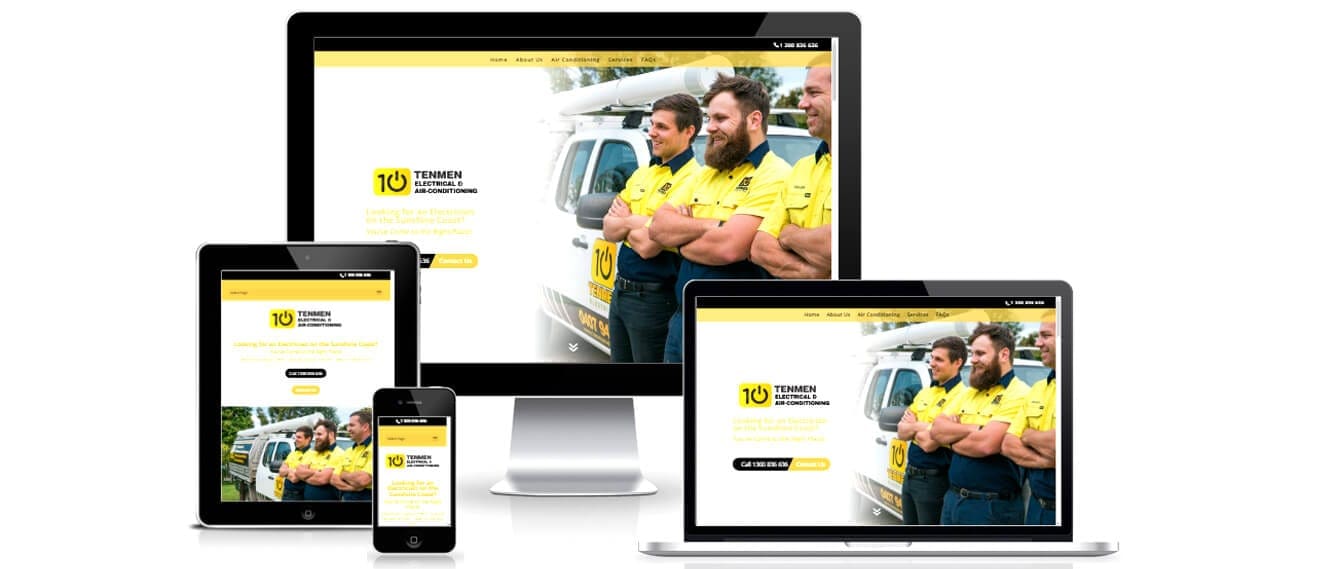 PROJECT GOALS
To make the website mobile & table friendly
Generate more content to explain what services the business offers
Have helpful information on the site answering key questions customers might have
Optimise the site for search engine visibility
RESULTS
The site now displays brilliantly on all devices. When viewed on tablets or mobiles the text is larger, menus are thumb friendly and long pages have a scroll to top button. All phone numbers are clickable links to call, helping customers take immediate action to get in touch with Tenmen Electrical. The more barriers you remove to you customers getting hold of you, the more likely they are to follow-through and make contact.
The site now has an in-depth list of services and some key packages our client wanted to promote. There's also some some helpful images and a really comprehensive and growing list of 'Frequently Asked Questions'that answer key questions for customers, bringing them one step closer to making the call to Tenmen Electrical.
Best practice techniques were utilised to ensure the site is optimised for search engine visibility, plus we provide all of our clients a list of key actions they can take to further improve on their search results.
We really loved the high quality images Lucy and Isaac provided us, it really made the site look fantastic. By hiring a professional photographer to get quality shots they have elevated the overall perception of their business and portrayed a very professional image. Plus it looks like they had some fun along the way!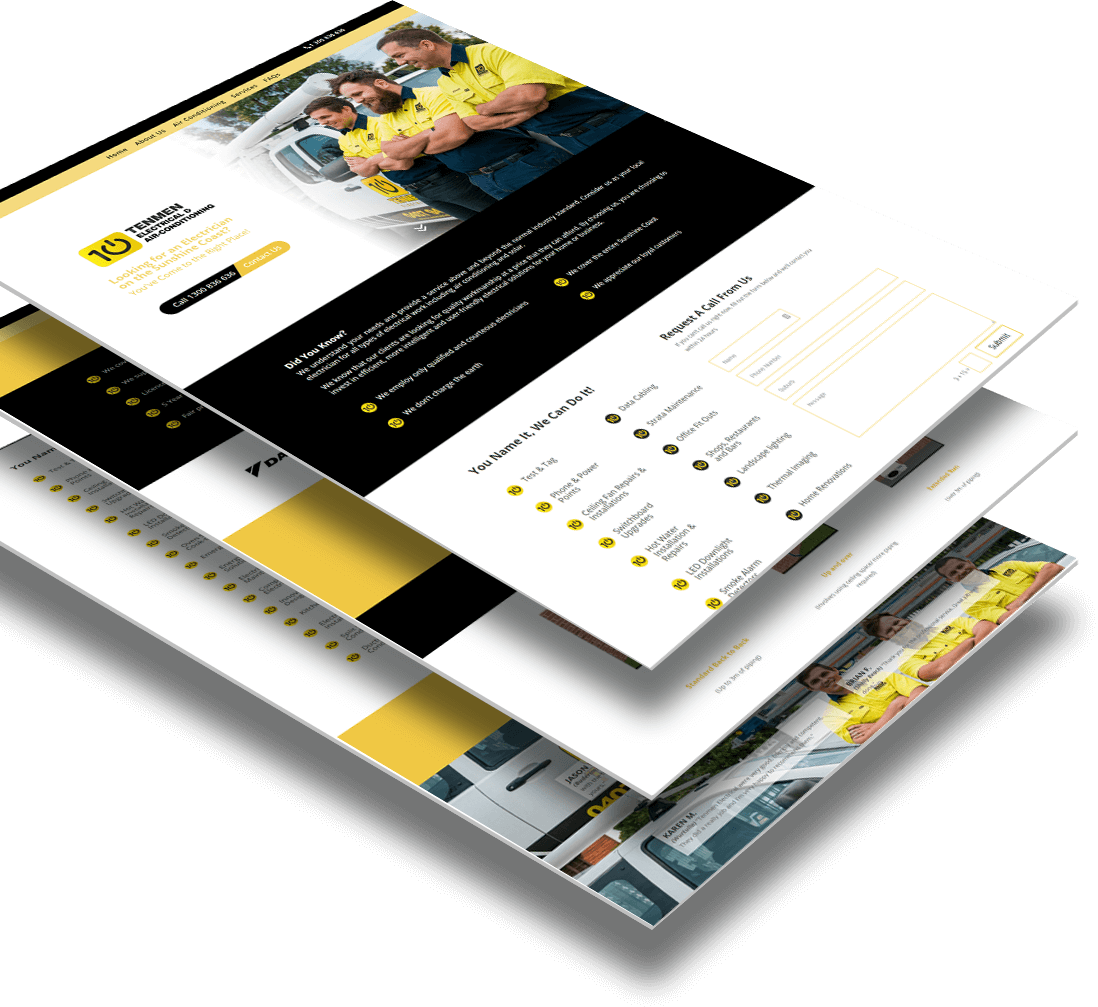 "We just LOVE our new website. Our previous site was just one page and it wasn't mobile optimised. Thanks to the Nerdyness team we were able to generate so much more content that will help more potential clients select us over our competitors. Plus we have a much greater chance of being found on Google. The process was easy and we had help the whole way through, their guidance and advice was exactly what we needed to make our site great."