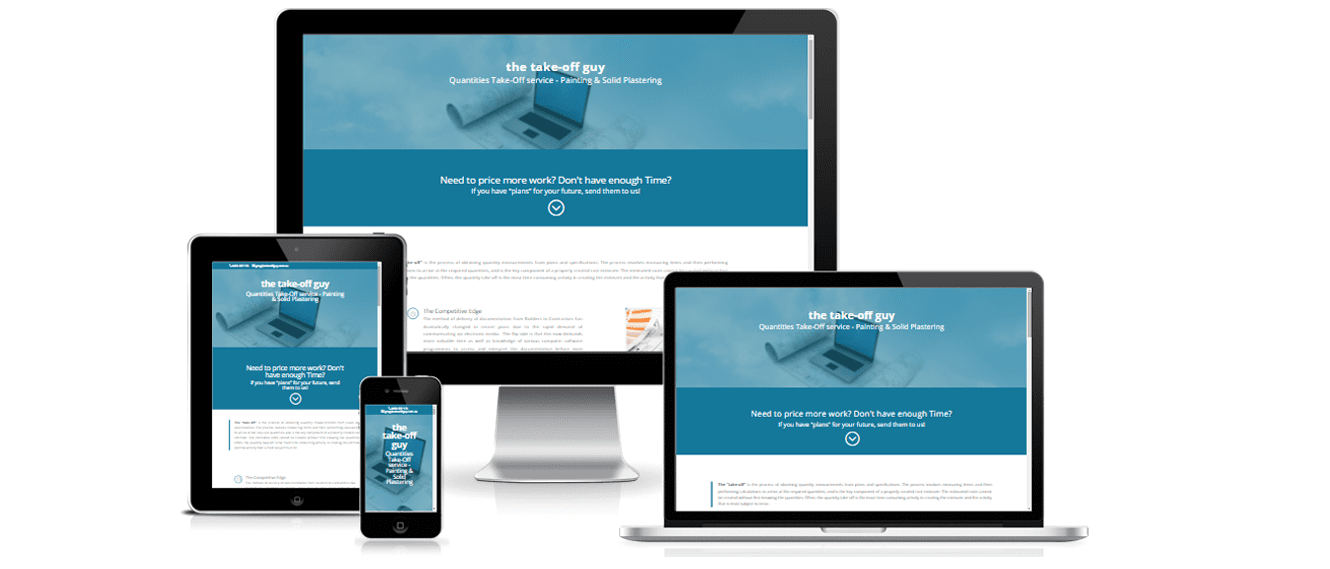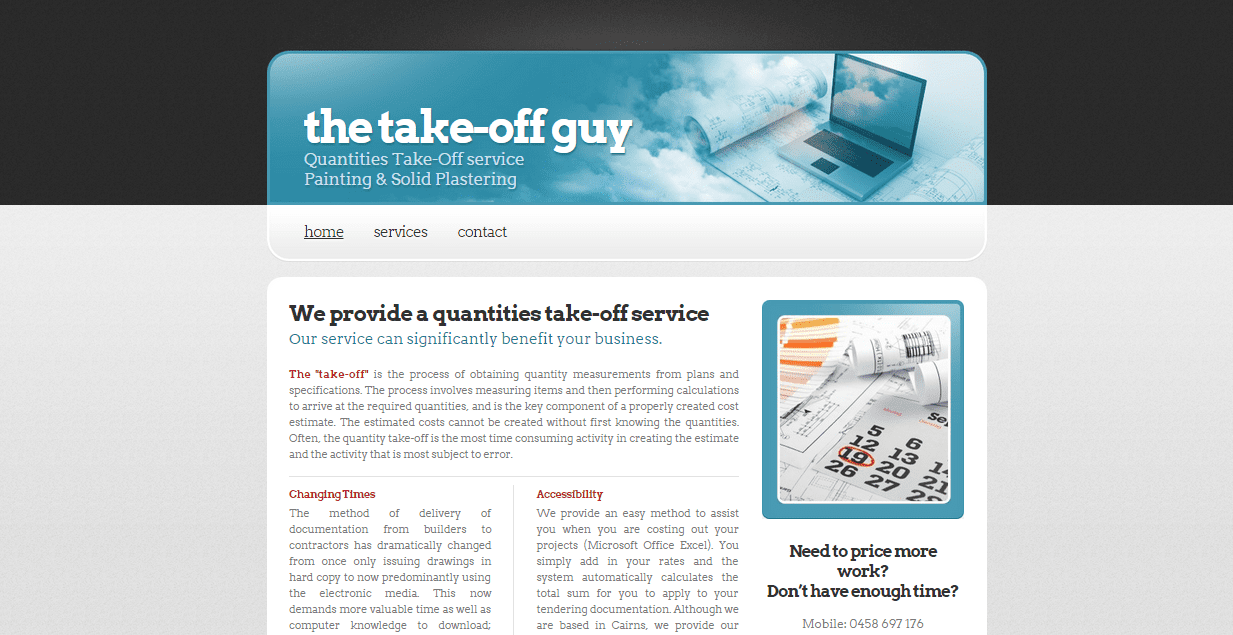 The Take Off Guy 
Case Study: 
Our client needed a mobile responsive site with smoother navigation to keep up to date with changing technology and the way users view the web. As the website was designed several years ago they also needed to update some of the content to bring it in line with their current offerings and target market.
We created a new responsive site that was one page, with navigation via scrolling down on the device or screen. We used WordPress as the platform and a page builder 'content management system' (CMS) which makes it much easier for future content updates. We also sourced some industry relevant images that reflected the years of experience in the painting and estimating game. Now their site is mobile responsive, easy to navigate and clearly outlines who they are, what they do and how they can save tradies so much time in estimating, getting more jobs quoted and sooner.
Well over 50% of internet viewing is done on a mobile/tablet device, with some consumers not even owning a standard PC or laptop anymore. A mobile responsive website makes it significantly easier and more comfortable for your potential customers to identify what you have on offer, no matter what device they are using. When text, images and buttons resize it makes it easier to navigate without having to pinch an zoom on the screen or hit the wrong button or link because it was too small. The more comfortable it is to use your site the more likely your customers will stay on that site to continue shortlisting you for their buying dollar.
Google My Business Review From Client